OK, so I'm half knitting and half watching the news and the big lead-in was about a naked bank robber in Tennessee. They said he was only wearing socks....then they say after he entered naked and wandered around for a while, he pulls out a handgun....Is it just me or is anyone else wondering just WHERE he pulled the gun out of???

Working on the sexy tank top, and it's actually starting to resemble a sweater-to-be. I've got 3" of the back ribbing started and it's taking FOREVER since it's 6 stitches to the inch. I am using the tangliest yarn on the face of the earth. It's easy to knit with, but just becomes this horrible mess of knots...UGH. It's Trendsetter Yarn IGUANA in this strange mix of orange/blue/green/ I can't describe it, it sounds horrible, but looks really cool.

YEAH for me, I pulled enough out of the sale baskets at Knit Wits to make the tank and scarf and only paid $6.50/ball. They were still full priced at the Yarn Shop for $12 each. WOO HOO. :)

OH, the nicest thing happened at the Yarn Shop last Sat. I was in picking up MORE of the fluffy stuff I was using to make the donation scarf, and I was looking (ok petting) a selection of yarn and admiring this GREAT scarf a mother made for her teen-age daughter. She brought it in as she hadn't knitted in years, and forgot how to cast off. I was the "experienced one" scary, huh? and showed her how to do it and she saw I was looking at the few balls left. After deciding NOT to spend more money than I had and not get it, she came up and asked if I was going to get the last 2 balls if I would like the ball & a half she had leftover. She was going to just bring it in to give it to me. Wasn't that sweet??? I was good and suggested she use it to teach her teenage daughter to knit with and she could use it to make a matching scarf for one of her friends.

OK, I can't help it, POOR MARTHA!!! Here's her home for the next few months...They call it Camp Cupcake....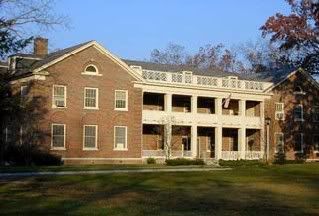 I'm addicted to Panera.....gotta have a muffin....and an iced green tea...I think there's liquid crack in there or something, I just GOTTA have one!