I promise to post about actual yarn related topics soon! I will also post a link to the cool book that has the pattern for my flower scarf/belts I'm working on as well.

Here's the highlights of our Brew to Brew TEAM JOEY run benefitting Cystic Fibrosis research. Please click the itty bitty pics to see larger versions...


BEFORE the race, it's COLD outside and notice there's NO FREAKING OTHER PEOPLE AROUND???? That is because they already left for the race 15 minutes BEFORE me....hence, the getting lost....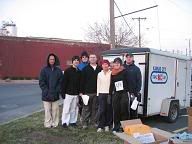 What was my team doing while I was lost and running away from crazy river men? EATING AT MCD'S!!!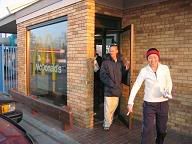 The Knitting Virgin herself at the end of the first leg, desperately wishing she would have run a little more and sat on her butt knitting a little less over the last month...The comment on the picture when it came to us this morning was "was lost, but now am found...was blind, but now I see...." smartasses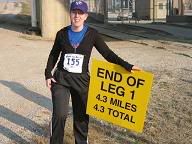 What's this? ANOTHER KNITTER RUNNING? Phuong, new to the craft, actually RAN her 5 mile leg and doesn't even look the worse for wear!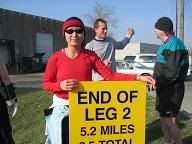 Here's Hien, showing off the fact that his chest is bigger than mine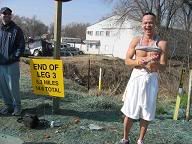 Tina, finishing strong





I don't know this guy's name, but he's pretty to look at and he ran for Joey, so we are loving him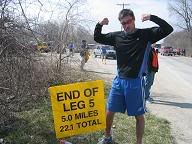 Miss Lili doesn't even look like she just ran 4 1/2 miles, does she??? She's going to be coming to our KC knitting group to learn to knit soon!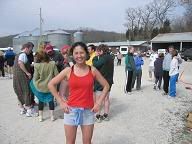 Jeff, what can I say? He climbed up & down riverbanks with a rope, rowed a boat across a river and STILL made it over some hills...What a stud!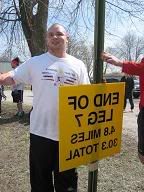 Rich, master of all hills! Look at those legs. woo hoo!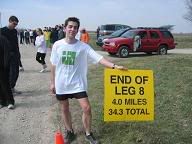 This man started the morning at 5:30am eating pink zingers and drinking old flat beer....hold yourselves back ladies! Seriously cool man, though! Michael Sr. you ROCK!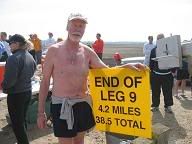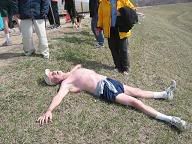 Micheal, who started this great idea... and also was drinking flat beer at 5:30am, but pairing it with cigarettes and bananas instead of zingers. Michael is the husband of Huyen (new knitter who just learned how last week!).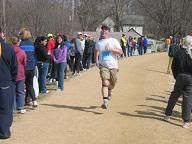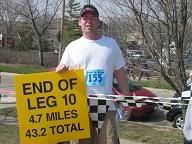 The team at the end of the race, THANK YOU FOR HELPING MY LITTLE JOEY!!!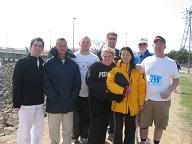 Aren't you glad there weren't any more runners???? Sorry for including all the pics here, but I just was so thankful for these great people!! There were about 2000 runners and we all raised a ton of $$$ for research for working to change "CF" from Cystic Fibrosis to "Cure Found"

My little Joey: