As I was browsing my collection of blogs I keep up with, I stumbled on Justinland's entry about these amazing retro knitting pics that are a SCREAM! I'm planning on sticking a few in with the next few posts. They're called "Hand Knits for Young Moderns" and I swear I had too much fun looking at these instead of getting work done!

First, here's my aunt's scarf I'm working on and the not yet felted smaller version of the party bag in a more muted burgandy/black mix of Noro Kureon. I've just finished 2 of them, but still have to sew the handles on and felt.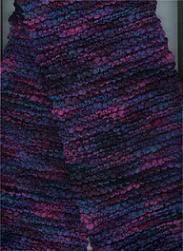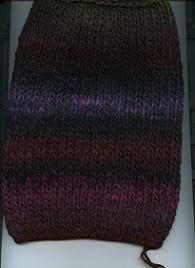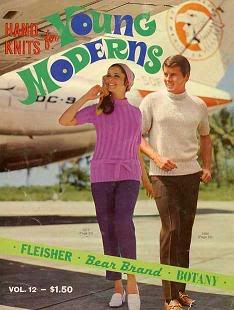 I think they used smut to sell knitting patterns in the 60's...check out the grilled hot dogs and this chic's little mouth expression...scary!


more knitting smut...