SO, first of all, Joey update...> The medicine I was stomping around the house about and all that seems to be actually working. YEAH! He still tires very easily, but ate a ton today, played a ton and was pretty much a regular, obnoxious boy again, which is always a good sign of health! He still isn't quite over his infections, but it's a step in the right direction.

LONG-ASS couple of weeks! SO, to reward myself (and it's payday on Monday also) I went shopping! I thought I would be smart and NOT go into the LYS to save my $$, and found a few deals elsewhere too!

First, a couple of weeks ago I bought 3 balls of Gedifra Costa Rica. I made a scarf out of this to donate to the school auction for my daughter. It looks strange, but works up as THE most softest scarf you've ever touched. It's going to be an Xmas present but I might have to make one for me too!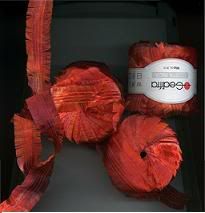 Went to Michael's craft store for some black plastic canvas (working on little candy-corn tiny baskets for Halloween parties) and found this Lion Brand Incredible ribbon yarn. I remembered a cute free pattern for a ribbon tank top, but they only had 2 balls of the City Lights color here, so I figured I could make a long thin accent scarf out of it....(I know, scarves, scarves, scarves, but I've got to make about a dozen before Xmas!)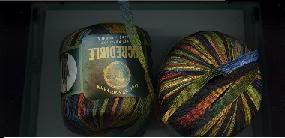 Then I took a bunch of paperbacks to the Half Price Books store to sell, and made enough to get Beth, Joey and momma-cita each a book...but since momma-cita was the one with the $$, I got 2 books and the kiddo's each got one. Joey picked out a box of Teenage Mutant Ninja Turtles coloring books and Beth got a cool kit with a book & supplies for making friendship bracelets. I might just have to make some for myself! Here's my goodies: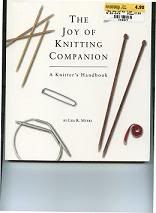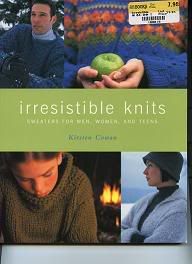 Camp-out update...> We had SO much freaking fun at the Brownie/5th grade scout campout. I can't even begin other than to say that one of the other moms and I realized we not only went to daycamp at Timberlake, camped with our troops at Prairie Schooner (where we camped last night) but also went every summer to Oakledge at about the same time for our 2 week camps! ALL these memories came out as we talked and laughed and had a BLAST!

Best part of the night wasn't when the girls were learning songs around the campfire, hiking in the dark with flashlights, bonding with the moms, no no no. Best part was when one of the moms (my old gs pal) got up and threatened the girls that the next one to make a sound was going to sleep outside by herself in the dirt...and it worked! I know, that sounds so terrible now, but when you're tired & grumpy and they won't quit screaming/saying "shut up I want to go to sleep...she's touching me..." and on and on, and then there's complete silence, it's a good thing.

Between that and one of the poor moms is absolutely terrified of spiders....and out of ALL of the sleeping bags, the big hairy spooky tarrantula-looking wolf spider jumps down onto HER bag right before she climbed in...I didn't think we'd ever get her to sleep. Part-way through the night I turned over and my hair brushed against my arm and I jumped, saw a dark spot on my bag and yelled and smacked it, then realized oops, that was part of the bag, I don't think she slept the rest of the night. I told her "false alarm" I always yell in my sleep, but she wasn't buying it. I actually slept like a baby, toasty with my warm bag pulled up to my ears.

FYI, I don't think the 5th grade leaders will be inviting us along any time in the future. The two main leaders were like green versions of Hitler with boobs. They were not pleased that we were still packing everything up at 8am and the girls were just outdoors playing follow-the-leader and not performing organized skits and official girl scout songs. I swear these women were entirely too precise with their girls marching and singing in perfect little lines coming over the hill. I guess when we shrugged and said "so?" it was not the proper response. Ah well, we'll survive. Our 2nd grade little rich mommas were tougher than I gave them credit for and we had a blast even without Hitlerette 1 and 2 instructing us in the almighty Girl Scout Law.