Here's the pile... The goal is to FINISH or frog items. I'm actually heading over to the Studio later today to get some Koigu to make some wrist warmers for mom's Xmas present and some superwash yarn for a hat for Joey and maybe some heavier weight sock yarn for socks for the kids. I'm starting with 8 projects but soon am casting on for more....xmas is coming xmas is coming.....aaaaauuuuggggghhhhhh




#1...Market Bag from knitty using yarn from my sp.




#2...The bag with the handles that will. not. end. Should've been mailed off 3 weeks ago, GOT to get it done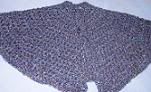 #3...poncho/wrap thing for my daughter. Just needs the finishing rows of the dreaded fun fur....can't IMAGINE WHY I've put this puppy off. Xmas present



#4...baby christening blanket for my new nephew. It WILL be frogged and I found a better faster cuter pattern to do in its place.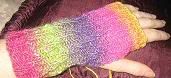 #5...wrist warmer from Last Minute Knitted Gifts. Cast on and completed first wrister last night instead of knitting what I was SUPPOSED to be knitting. I love this pattern, but am not loving the slightly itchiness of the noro silk yarn. So sad. I'm making more in koigu for mom and maybe a few more xmas presents.




#6...My sock. I stole the needles out of it to make Joey's first sock.



#7...Schaeffer bumpy garter stitch scarf. Finished and bound off last night, need to do fringe then COMPLETE!!! Xmas present for friend.




#8...two baby groove purses waiting patiently for their long-ass boring icord handles to be knit and felted. Xmas presents




#9...Joey's first sock, still in the ribbed cuff rounds

Though the idea was a good one for me, clear your stash of in-progress works, it's somehow kicked my startitis into HIGH GEAR!!! That or the fact that it's almost Thanksgiving and all of a sudden everyone wants something hand knit by me. cripes.

MY BOYFRIEND IS A FREAKING IDIOT.....ARRRRGHGHGHGHGH!!!! A sweet, lovely idiot, but an idiot nonetheless. The kids and I have been invited to his family's thanksgiving meal extravaganza. We asked what could we bring. they said pop. ok. I guess he was talking with his aunt (hostess) yesterday and said I'm sure Christine would want to make something to bring also. He VOLUNTEERED me to BAKE AN APPLE FREAKING PIE. I just found out today. I said very nicely, "are you out of your everloving mind?" and he replied "but I thought you liked to bake stuff" I said "COOKIES, BROWNIES, NOT PIES.....NEVER EVER EVER PIES" Poor man. He said, "well, they have lots of other desserts, so just don't make anything." yeah freaking right. That'd impress the family. Showing up with 3 big mouths and NO food. I'm gonna go buy a damn tippins pie and find something else to make. crap crap crap.

On better news, I'm gettting my hair cut today!!! WOO HOO!!! Allegra the magnificent is going to do her magic. It's always an adventure for me. (my state of my hair determines much of my mood and also gives me superpowers. Haircuts are not taken lightly around my household). I don't ever quite know what she's going to do, you see she's an artist. (said ar-TEEEST). I sit down, we gossip and laugh and gossip some more. She cuts like a maniac. I go home, hate it for about 3 days and then love it more than life itself for about 3 months. Rinse, wash and repeat. It's been a few months and I've been spending too much time in baseball hats, so here we go. Here's the before (ignore the goiter on my chin, it's the last remnant of the birthday night spent with my face in the toilet.) Wish me luck!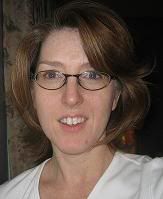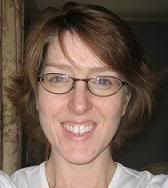 *** I know, I know it LOOKS like the same damn haircut just shorter, but I'm feeling totally nekkid over here with no hair. I was doing my normal getting misty-eyed thinking WTF on the long drive home from my stylist's house, but now looking at the pic, it's not any different than it was before! I may actually like the new do.***
Christine baking an apple freaking pie. Not in this lifetime. I'd love to try, but somehow I'm betting the FIRST attempt should probably not be when I'm trying to make a good impression on a family full of amazing cooks. Maybe he's not an idiot, maybe I just did too good of a job on the whole "martha" homemaker thing. I have been cooking and cleaning and crafting a lot lately. One would probably assume I could actually bake an apple pie while doing 13 other things at once. One would be wrong. Dead Ass Wrong.