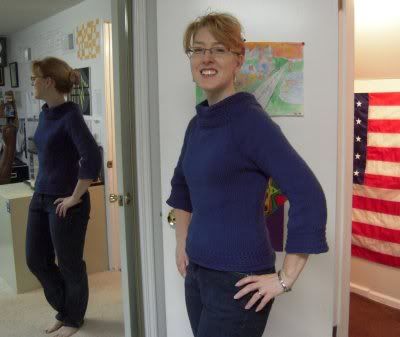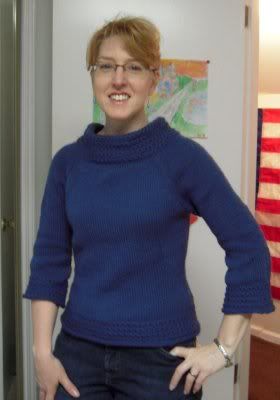 Wear Your Knits challenge day #11.
I love this sweater so very much. It makes me want to say "OOOOOHHHHH ROOOOOBBBBBBBB" and dance around in my living room. Wow. I miss the Dick Van Dyke show. Mary Tyler Moore ROCKED the classic 60's look. I feel fashionable just putting it on. How many sweaters can you say that about? Well Done Wendy Bernard!
Pattern:
Ingenue
by Wendy Bernard.
Yarn: Cascade 220
Knit: Dec 2009 worn all the time!
The only perk of having the weather turn cold again was pulling this baby out of the closet! I have to say, though that my favorite shot of the sweater was the first one taken, just after weaving in the ends....