Seriously? Mother Nature used to be trying to maim me (tick attacks, big spiders, tornados, floods, etc). THEN the universe had its fun (laptop hot tea incident, truck engine blowing, replacing engine and paying $7101, totaling said truck THE VERY NEXT DAY, eye issues, back issues, etc.) NOW the TOOTH FAIRY'S PISSED OFF TOO! WTF?

OK, Thanks to Chelle I have an appointment with a dentist tomorrow to take care of my broken molar and the pain coming from the side of my jaw. The first word I saw on their website was "PAINLESS" so I'm in. YAY Chelle!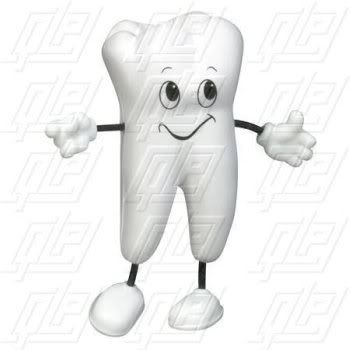 Just got off the phone about 1/2 hour ago that the youngest Weasley child had "an incident" on the playground. Apparently he and another kid had a collision while running about. Half of Joey's front (PERMANENT) tooth broke off INTO THE OTHER KID'S HEAD! They couldn't find the tooth half, it's somewhere lost in the snow and muck on the playground. Both boys are ok, Joey's mouth's a bit sore, but no pain from the tooth (Thank Goodness!) but the other boy had to go to the hospital to get stitches. Poor kid! Husband went to check on Joey and to crawl around the playground looking for the other half. Not there. He said Joey's actually feeling ok and is quite the celebrity going around showing everyone his tooth. Sweet. This isn't our first Weasley-Tooth incident....
True Hillbilly Holiday in the Ozarks
.
Cripes Almighty. I already recycle to appease Mother Nature. I try to be extra kind and patient (I said TRY, quit laughing) to appease the Universe. I pray. I live by the 10 commandments. What the HECK do I do to get the Tooth Fairy off my back now? It's bad enough when the world is trying to fuxx with me, I can handle that. I complain and curse and carry on, but I handle it. NOW it's fuxxing with my kids. LEAVE THE WEASLEYS ALONE! I'm not sure how to go all Molly Weasley on the Universe, but I'll find a way, then WATCH OUT!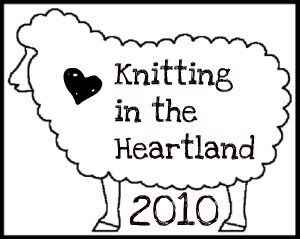 Now, on to more stress-free yarny subjects....
Knitting in the Heartland is an event held by the Sunflower Knitters Guild every two years. IT ROCKS! March 27-28 at the Ramada Inn on Shawnee Mission Pkwy in Overland Park, KS. Our featured class instructor/designer is Melissa Leapman. Click
HERE
or the sheep above for a link with more info, class schedules or to register. We're accepting paypal this year as well! There's a big vendor market (WOO HOO!) with tons of yarn, fiber, fibery related things, jewelry, etc.
I'll have a vendor table with (hopefully) a ton of art yarn, handspun yarn and art yarn kits. I'm also teaching a class on Knitting With Art Yarn. If you love the look of all that art yarn and handspun yarn but are not sure what the heck to actually DO with it, I'm your woman. :) Come for the classes, or just come to shop or hang out with all those fiber loving people!
You know, I love that quote from Elizabeth Zimmermann, "Knit on, with confidence and hope, through all crises." I've been putting that quote to the test these past few months. Knitting has helped me retain my sanity through these little
fuxx-ups
crises. I'm thinking EZ was talking about those major tragedies of life, not "Knit on, when your kid knocks his tooth into another kid's head and you're waiting in the dentist's office" or "Knit on, when your freaky life is making you bat shxt crazy." Somehow, I'm sure Elizabeth would think it still applies.
Closing with a few pics of goodies I'm working on for my Knitting with Art Yarn class and vendor table...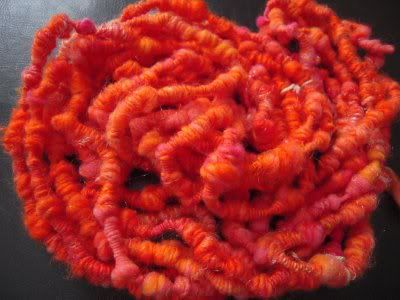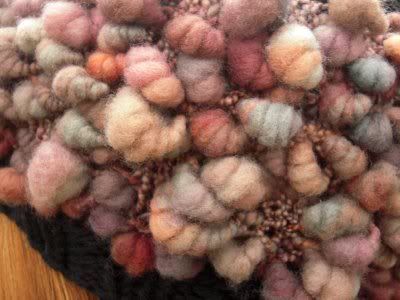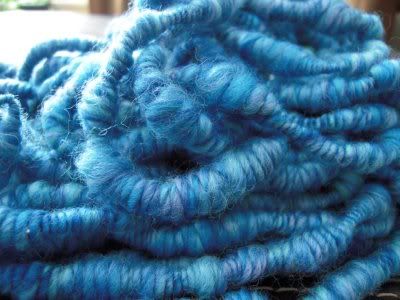 *****Comments disclaimer****** My haloscan commenting software is now dead and has been replaced by Echo. Please continue to leave comments. I love them. It lets me know people are out there. :) The main issue with Echo is I have NO INFO on email addys or links to your blogs or ANYTHING IMPORTANT to help me contact you. I've tried to email back a little "thank you" or respond to comments via email, and for the short future I'll not be able to unless I happen to know your email already. I know, I know, KNIT ON!