First of all, I had so much fun meeting another blogger and sock knitting goddess at the big sale! Chery has promised she can get me not only comfortable with continental knitting, but also toe-up socks and 2 socks on circs at the same time. I'm not holding my breath, but do like the idea of learning continental knitting. I only went back into the store one time after Chery left, somehow a bundle of Schaefer Anne sock yarn had to come home with me too.

OH what a fun sale. I did well, ended up SAVING enough money on the 30% off part to more than pay for one of my skeins. I saved $31. I'm not focusing on what I spent, because SOCK YARN DOESN'T COUNT! Right? right.

Schaefer Anne Sock Superwash Sock Yarn, 1 skein, 560 yds. Dark purples to almost black.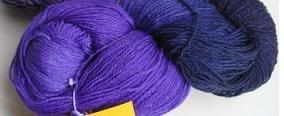 Artyarns Ultramerino 6 yarn, 1 skein, 274 yds. Oranges and yellows.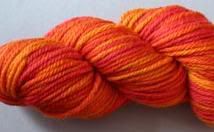 Lorna's Laces Shepherd Sock superwash sock yarn, 2 skeins, total 430 yds, blues/teals/purples

Remember the beautiful brown socks I made of Mountain Colors Mountain Goat yarn for Jeff? They were so beautiful, but they were not strong enough for regular wearing and he ended up partially felting them in his boots and I got them since they've gotten a tiny felting all over (on purpose) and now they're my house socks. ANYWAY the yarn colors are beyond luscious, the feel of this yarn is unbelievable. I thought I'd give the bearfoot superwash sockyarn a shot since it was highly recommended by Chery, who has the best husband EVER! He wears any and all colors of socks she makes for him, even pinks and oranges. He LOVES his socks and encourages her love of fibres. He was sweet and happy and I enjoyed meeting him as well! Here's the colorways I thought I'd try for Jeff and my son and myself (hopefully I can do short socks for me and still have enough left for Joey on one of the skeins). I've still got a skein and a half of the mountain goat left, I'm thinking they would make a very soft and pretty scarf.
Mountain Colors Barefoot Superwash Yarn, 1 skein, 350 yds, color Obsidian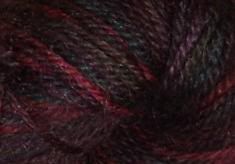 Mountain Colors Barefoot Superwash Yarn, 1 skein, 350 yds, color Moose Creek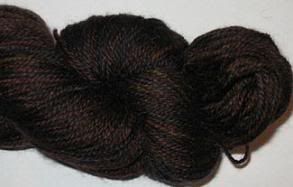 I'll post better pictures soon, I just wanted to get back to work! I swear, my work gets in the way of my KNITTING dammit!