Photo shoot of some of my sample art yarn hat kits.... What do you think?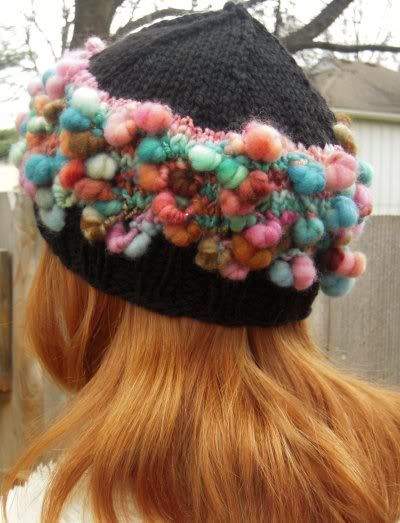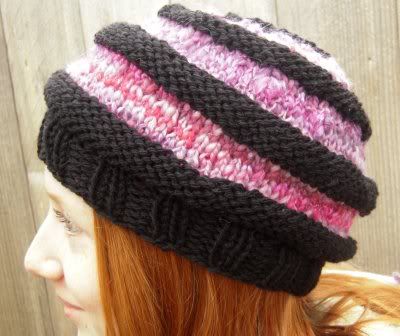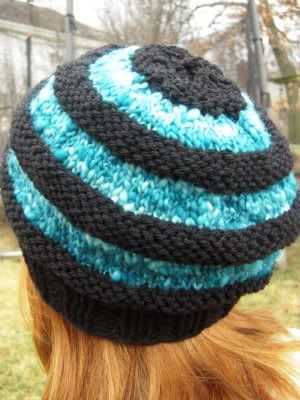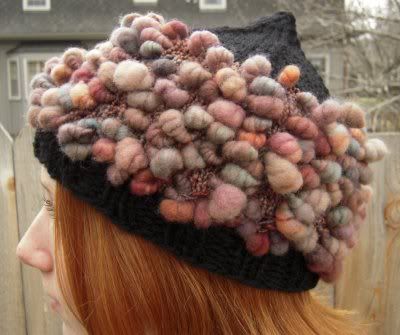 Hoping to have patterns up on ravelry soon and kits for sale on the etsy shop and to get ready for KITH. Have you signed up yet? Knitting in the Heartland is our big Sunflower Knitters Guild event in KC! Classes and VENDOR MARKET can I get a WOO HOO? WOO HOO!
Click
HERE
for info. Melissa Leapman is the featured designer, it should be a BLAST! Also, we're looking for vendors, so if you sell something fibery related, holler and we'll get you set up. I'll have a table there HOPEFULLY full of handspun and hand dyed goodness and kits galore (as long as I can get this broke up back to spin again!)
Oh, is anyone else out there freaking out about the whole haloscan comment thing? Haloscan is shutting down Feb 11th and you have to sign up for Echo and pay $12/year? So far comments have not been positive about the transitions. AND people have to sign in to comment? urgh. What are you guys doing? I'm still on the fence. I think it's a racket. They tell you the only way to save your comments (and I've been writing this blog since 2004, baby) is to sign up with the new company. How CONVENIENT... (spoken in church lady tones of course)
OH, and apologies to the winners of the drawing.....anyone reading this blog should know by now that I'm a total slacker and last minute person.....things haven't made it to the post office yet, but they're packaged finally! Should be out tomorrow! WOO HOO!