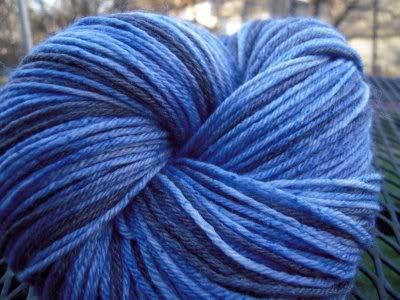 WOW! Just saw that the Phat Fiber blog is doing a giveaway of one of my hand dyed sockyarns! :) It's a luscious blend of 80% extra fine superwash merino and 20% bamboo, blooms into the softest, strongest sock yarn ever! Go leave a comment and get into the drawing, but hurry. I was a slacker and JUST SAW IT!> Click
TreasureGoddess giveaway on Phat Fiber Blog!
or the picture above to get into the drawing!
Also, hit the road for Wamego, KS (just 20 mins from Manhattan) and join us at WOOLFEST 2010. Doesn't the name just make you want to go? I'll have a vendor table there along with some other very yummy fiber people (with tons of alpaca too I hear...) Click
WOOLFEST 2010
to get details. Wamego rocks. Cool yarn/fiber shop called the Wicked Stitch, great restaurants and just off I-70. Come see us. Tell me you're a blog reader and I'll give you a cool freebie too. :)
STAY WARM PEOPLE! It's a good thing we've all got houses full of wool, now isn't it?
EDITED: Aw crap, I was too late. The giveaway yarn's already been given out. How about another giveaway from right here? I'll pick out a cool sockyarn after my show in Wamego and do a giveaway next week with comments starting on Monday. Come back & see what it'll be!