AAAANNNNDDDDDD I have a pattern in there too! I have to say, it's one of my all time favorites. I love a delicate lace pattern in heavier yarn. My favorite part is that it's totally reversible! WOO HOO! Please check out the magazine. This is the 3rd issue and there's some seriously cool stuff in there! Articles, patterns, even tips on weaving.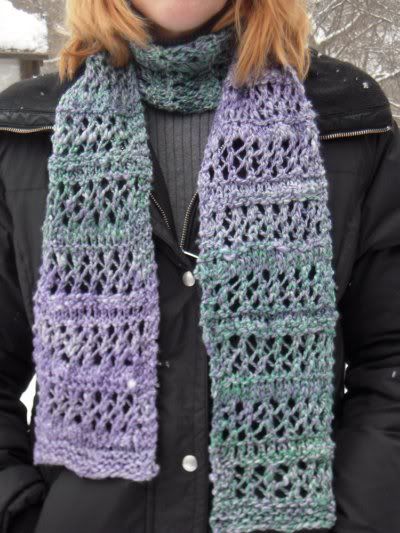 Lattice Ladders Scarf in Ennea Collective
and here's the link to the ravelry page
Lattice Ladders Scarf on Ravelry
. I'd have to say I'd be your best friend forever if you went and hearted it on ravelry..... I'm such a beggar. Only heart it if you actually like it.
Here's a few photos. PS, the yarn ROCKS. It was all handspun from
fiberTERIan
. Thanks, my friend! She's opening a ravelry shop soon with amazing handspun yarn too, I'll post links once she's in business!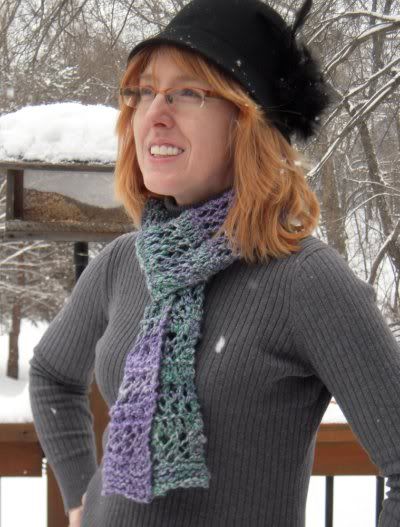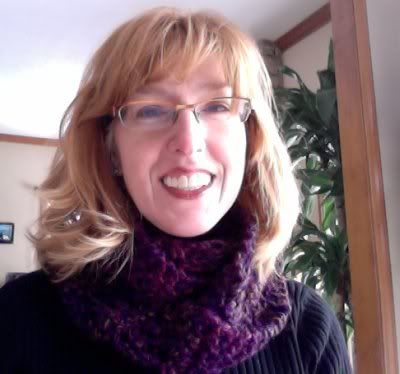 OK the last one you can hardly SEE the scarf. It's the infinity scarf version, wrapped double around as a super cowl. I had to include it as my hair looks fabulous. It NEVER looks like that. *sigh*
The scarf is a fast knit, looks way more complicated than the simple pattern actually is and is FUN! Thanks to the ladies at Ennea Collective for including my design.
PS, there's some seriously cute patterns in this issue. There's a hat that's on my list plus some amazing lace cowls... Check it out!
Ennea Collective Online Magazine