I will soon have much more time to devote to all things fiber and much less money in which to do that devoting. :) I'm also going to have to change my description on ravelry & etsy. I'm no longer "a good little corporate drone that dreams of playing with fiber all day long." Or at least SOON I will be no longer a good little corporate drone....

It's all good. It's just sudden and freaky and HOLY CRAPAMOLY-ish and all that.

SO, in the meantime, I've decided to ramp up the old TreasureGoddess etsy shop. Here's a few shots of things to put put up there soon...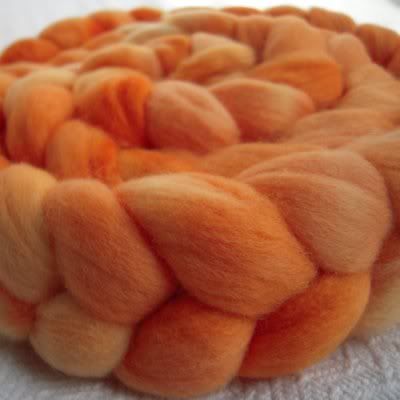 Silk/Alpaca/Superfine Merino wool roving hand dyed by TreasureGoddess (2 lbs)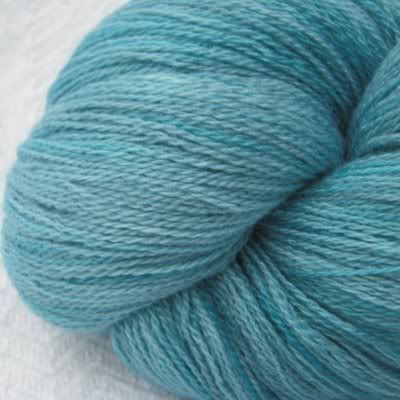 Hand Dyed 1001 yards of merino/silk laceweight in Pale Peacock Colorway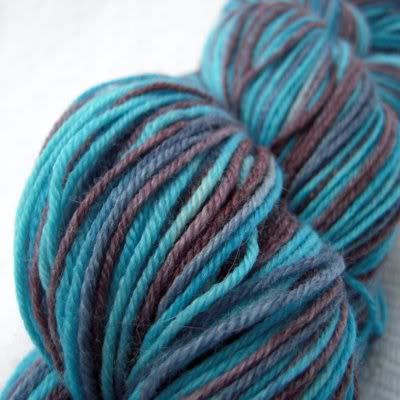 Twurple Hand Dyed Sockyarn Teal + Purple = Twurple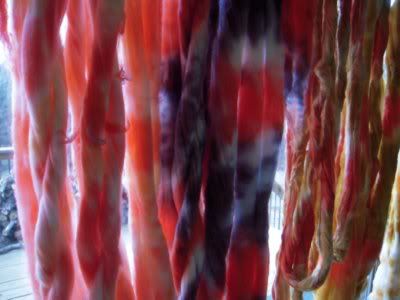 Newest curtains :) Superwash Merino...8 sets of 8 oz glorious hand dyed spinning fiber!