OK, first of all I did actually miss my kids. A lot. They're with their dad for a MONTH for their summer vacation and it's awfully quiet around here. Now, the fact that neither Jeff or I had any kids that we were responsible for made a HECK of a sweet vacation and the fact that I was happy-dancing and singing "We ain't got no ki-ids....We ain't got no ki-ids!" should in no way diminish the fact that this momma was missing her babies. Occasionally. Add an extra vacation day to the holiday, a van more than half full of fiber, spinning wheel, fiber, yarn, and MORE FIBER at the lake and it was just short of heaven.

When we weren't cruising around in this.....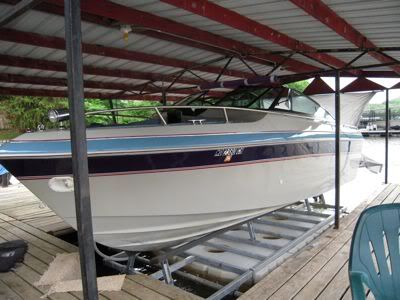 or bailing out this (the kids' fishing boat with help of my nephew)....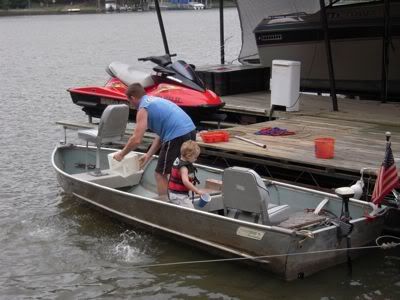 I looked like this....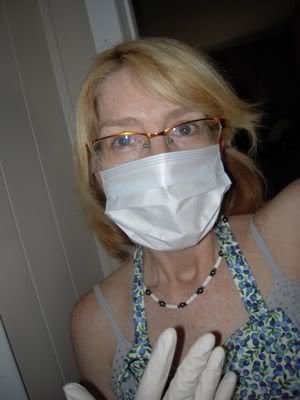 And was creating things like this.....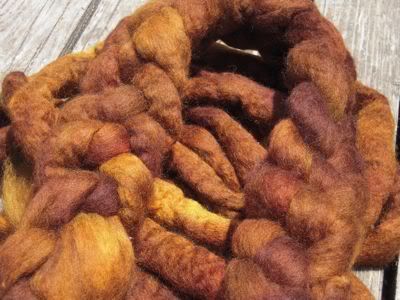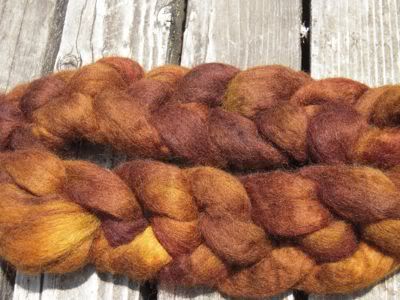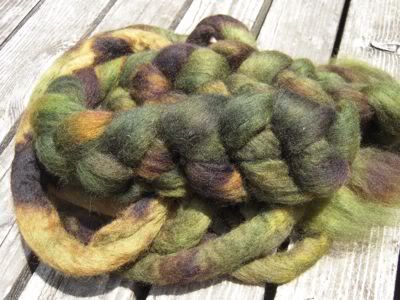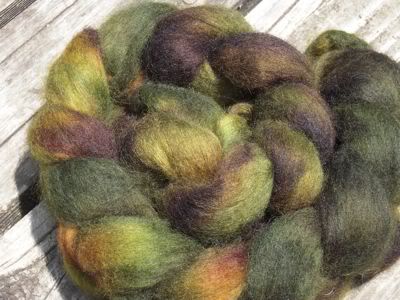 Like I said, Good Times! The sister/brother in law plus their kids were helping me come up with names for the various things that came out of the crockpot over the long weekend. The greens the 7 yr old girl who helped me with the painting of the fiber decided it looked like "forest floor." I agreed. Her dad thought it looked more like "compost heap on a hot day." The rich brown fiber I thought of as "mahogany", the brother-in-law thought that while hanging dry it resembled more of "intestines, fully loaded." nice. I think I'll use the 7 yr old over the 37 yr old any day.

And, I'm sorry, but you KNOW I had to smuggle just a little kool aid in as well, right?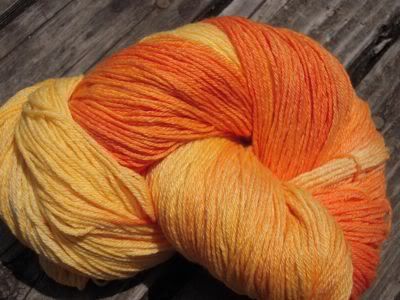 Also, if you ever wondered what the softest thing on the face of the earth was, (or at least the softest thing that's come off my spinning wheel), it's this....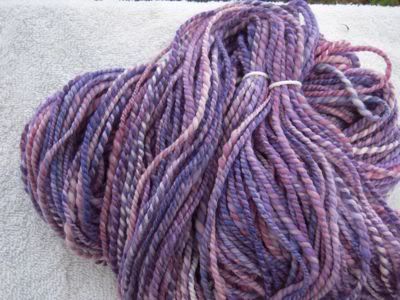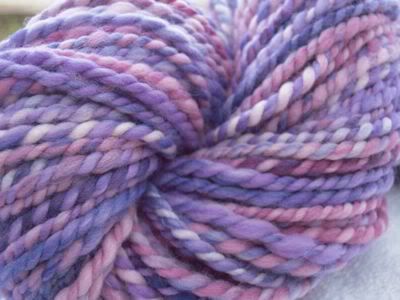 4 oz of beautiful superwash merino. I've spun tons of superwash merino, but seriously? DUDE! This shXt is SOOOOFFFFFTTTTTT. Dude. (Hey, just got off the phone with my son who's having a blast with his cousins playing video games and Dude!...Dude?...DUDE!-ing themselves silly. I've been conjugating the many variations of DUDE ever since). Duuude!

Heading back to the lake for another long weekend soon, but this time with the step sons. Not too worried as they should have more than enough to keep them occupied and I just got an order of bare sockyarn from Knitpicks and have a LOT of fiber calling my name. Husband was a titch grumpy about the level of fiber vs tools that came along on our long weekend. Good thing fiber compresses so tight, huh? I'm gonna have FUN if I ever make it to Thursday.....