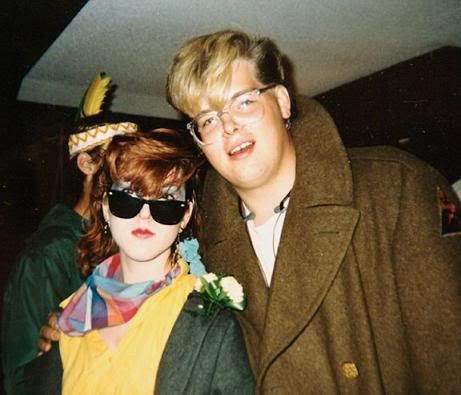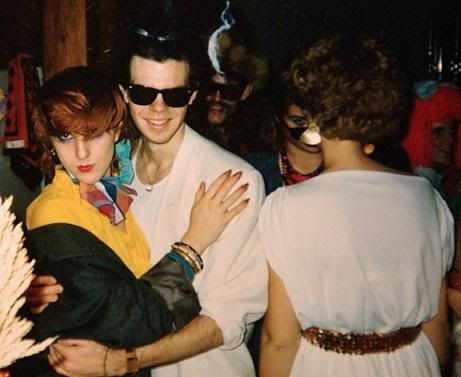 Wow. Senior year of high school. Check out the eye shadow. Anyone remember the song...
I wear my sunglasses at night. I wear my sunglasses at night..
Photos by
Ron Morse
, the cool one in the trench coat. I always wore my trench coat off the shoulder for that "just so" look. Wow, I totally remember that bandana around my neck. Except it wasn't a bandana. It was a cloth napkin from Pier I, my first job. I was quite the stylish one, no? The other cutie in the miami vice outfit was Scott Wilson. Ah Scotti. Such great guys! Ron's doing a
pic-a-day blog
that's pretty amazing AND he's a Hufflepuff! Rockstar!
More dying and overdying. Doesn't that shade of the alpaca fiber look a little like my eyeshadow from the 80's? Wow.
A few more shots from Ron. I think he won an award in school with one of these at a show. Probably not the one with my friend Kirsten crossing her eyes, but you never know. (I'm the one with the
crooked
asymmetrical hair cut. I TOLD You I had my own sense of style)