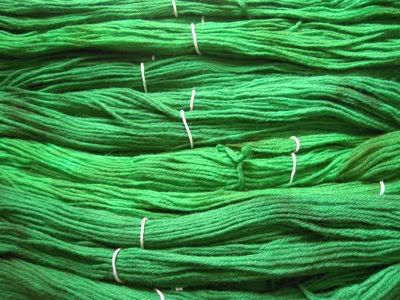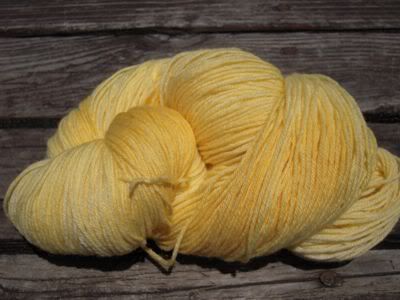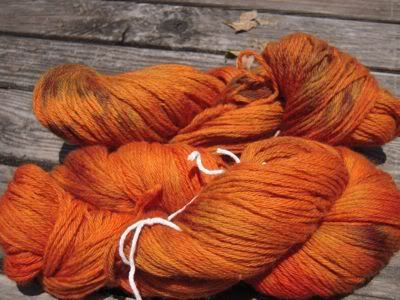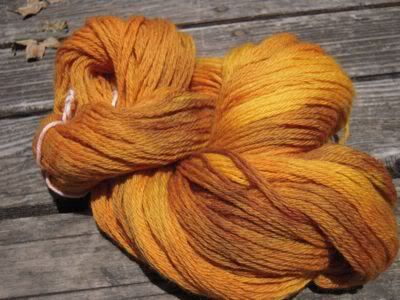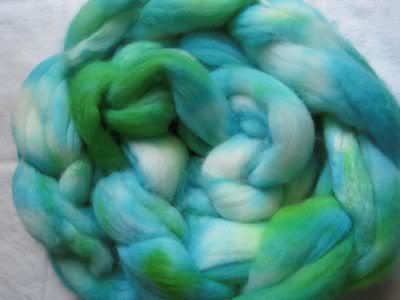 Well, someone needs to take my kool-aid away from me so I can get something else done! It's so addicting, and REALLY hard to stop. Everything except the pale yellow sock yarn (knitpicks bare) and the superwash merino fiber was the rescued OLD OLD OLD wool from my aunt in funky colors. It had tags that said "Dexter Worsted Knitting Wool" and came from Lee Ward's. Two nights of koolaid dying produced some pretty usable stuff I'd have to say. It has also gotten softer through the soaking and dying. It's close to the texture of a cascade 220, which I just happen to LOVE, so I'm entirely too excited.
No bathroom fumes have touched the yarn & fiber this time, it was dried on the back porch for a few hours, then in the dining room. There's just something about coming home, opening the door and picking up the hints of fruity wet wool. mmm mmm good.
And there has been a bit of spinning lately.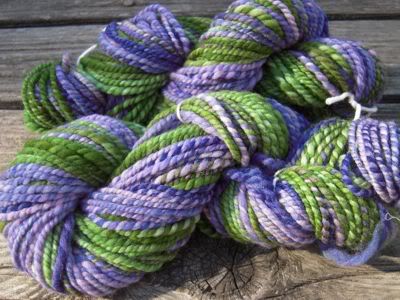 I actually HAVE been knitting, but nothing too exciting. Worked a bit more on my koolaid teal socks and am half-way between the heel & toe on the 2nd one. Hope to have it finished soon. I need to cast on another pair for Jeff's Xmas list since I've only got ONE pair done out of the SEVEN I hope to give him this December. Also am getting ready to do the neck & sleeve edging on my orange merino tank top. I think I'll call it a "vest" so people don't give me hell about yet ANOTHER sleeveless wool sweater.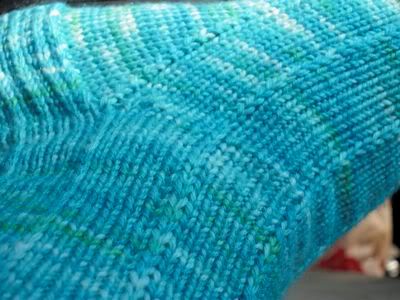 No CYG photo shoot today. I actually had all the still damp wool loaded in my arms and made it as far as the truck with the camera. There's just something about hauling a bunch of wool in your arms in 99 degree weather with 90% humidity. Not even cyg can do that. Thankfully the lighting on the back porch was just right, so I could shoot a few, run inside and stand on top of the air vent, shoot a few more, stand on the air vent.
Happy Weekend Everyone!!!