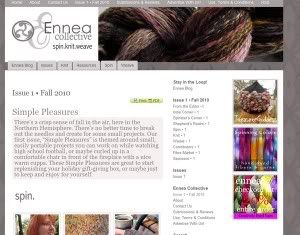 I have to say, it's pretty dang awesome. The world NEEDS more of this! Spinning, Knitting and Weaving patterns, cool calculator things and articles! ARTICLES! I *heart* reading about knitting & spinning (and weaving is growing on me as much as I'm trying NOT to go there) almost as much as knitting and spinning itself!
I also happen to have my first published article and pattern that's not self-published. YAY! There's also some beautiful fingerless mitts and a shawl for handspun that's to die for. Already added to my queue on ravelry!
The patterns are for sale, but are priced pretty low and the articles are all free. Did I say how much I LOVE reading articles about spinning and knitting? Or even articles of knitting WITH yarn you've SPUN? It's genius. Please go check it out. :) Next issue is due out in December. I can't wait.
Here's a few more photos of my
Sidewinder Cowl
. I have to say a HUGE thank you to my dear friend Carmen of
GirlyPurls
for taking the fabulously atsy shots that were used in the magazine. The regular, boring photos are from my daughter & me. :) I love that big warm cowls can also be plopped on your head and become fashionable ear warmers/hats without a top.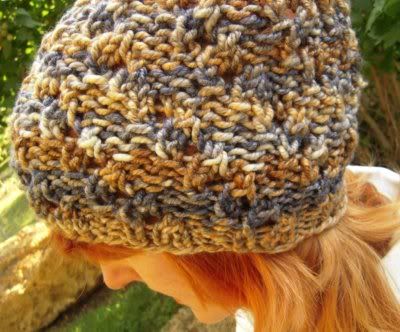 The article I wrote was how to spin the yarn to create this cowl. My personal technique for plying off both ends of a center pull ball. There's also a link to a video I created to boot. Go read it & watch it and tell me what you think. And now, my very favoritest shot.... (thanks again Carmen!) Do you think it's too crazy to use it as my avatar? MAN I have a big mouth.