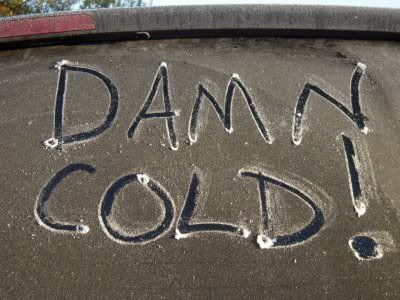 Holy crap-a-moly, it truly was! Good times were had for most of the weekend, but I have to say that was one of the longest nights I've spent. I am not cut out for this kind of thing. A fair weather tent in a heavy frost? Froze my freaking butt off. Our other choice was bunking in the rock shack. A gorgeous, neat building with a fire pit and walls. And rat poop. Lots and lots of rat poop. The rats were temporarily moved out, but I didn't really want to take the chance after hearing the story of Jeff waking up one night to a rat chewing on his hair. ACK! All in all, a great weekend. Here's a few highlights...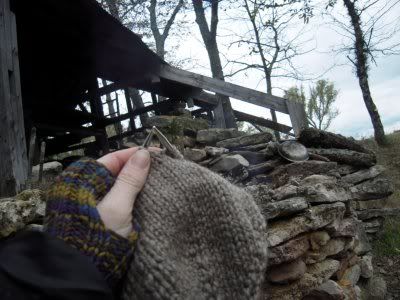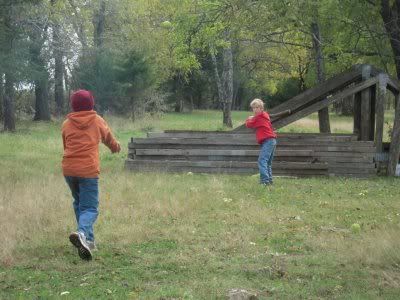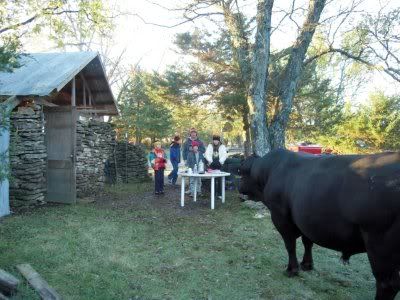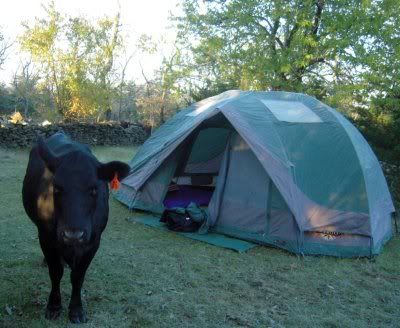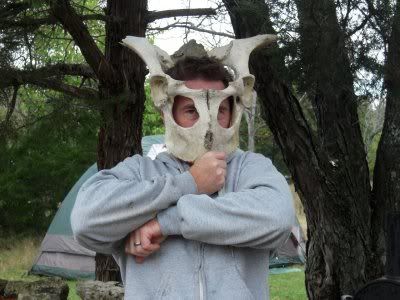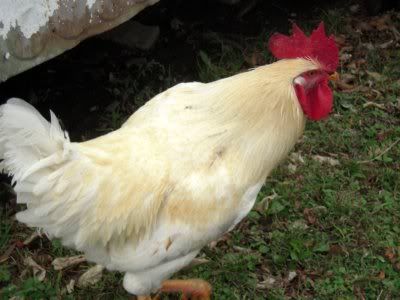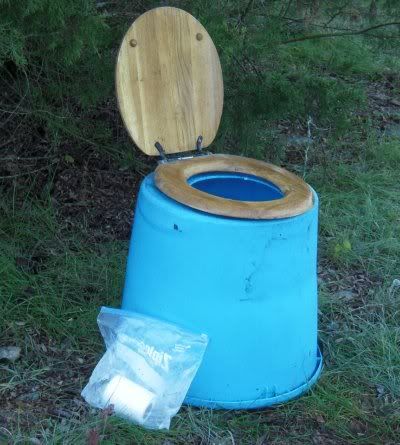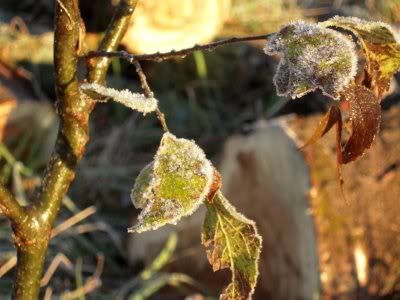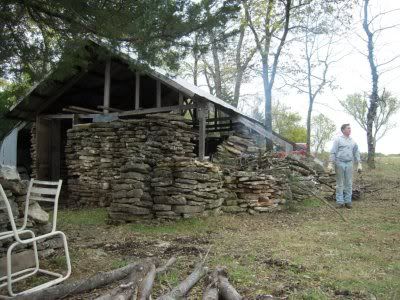 The kids had a great time riding horses, dirt bikes, 4 wheelers (all with helmets), playing hedge apple baseball, creating a monster bonfire and keeping the fire in the rock shack pit going strong. We spent a long, cold night listening to packs of coyotes, Big John the bull MOOOOOOOOOOOing from the pasture over the hill, dogs barking, kids snoring and that damn rooster cock-a-doodle-dooing at 1:30am, 3:30am and 5:30am. We awoke to about 15 visitors, one of which was over 2000 lbs. It's a good thing Big John the bull has a sweet disposition. I have to say I love that my husband made me a port-a-potty almost as much as I love that he stained & painted & assembled my spinning wheel. It rocked.
Oh, yeah, this is a KNITTING and SPINNING blog, right? Here's a shot of what's on the drying racks at home waiting for a photo session to be loaded onto the
TreasureGoddess etsy shop
.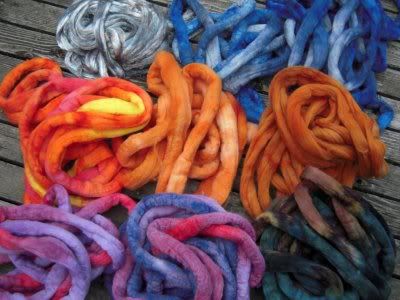 Actual knitting content coming soon. I've been going to town making a few
Thorpe hats
. Some out of handspun, some out of Nashua creative focus chunky 75/25 wool/alpaca. I'm even working up one with a big floppy, pointy top. Airplane knitting rocks. Off on business to Minneapolis, the land of yarn shops on every corner! I love this town.