Boy, I gotta post more often. Too much to report. Basically, Yarn School was just what you'd imagine. Creative people, fabulous food, fiber, fiber, fiber, spinning, knitting, chatting, fiber squooshing, cute wooly critters, good times all around. I was much more laid back this year. I pretty much just took it as a little vacation from the real world and stayed up late curled on a couch reading spinning & dying magazines and books, creating awesome batts from fiber I'd bought plus some provided by Nikol. If you can ever get yourself there, do it! She's got Yarn School and Felt School in the Spring and Fall every year. I also scored on some sweet destashing from other Yarn School attendees.

Here's what my couch looked like for the past week: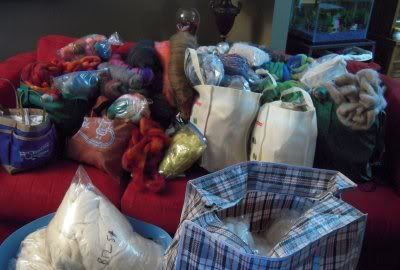 Here's a little bit of what I created this year for my personal stash enhancement. My goal was not to just dye orange fiber. I know. Really. I thought I wasn't. I ended up dying rust, sunset, pumpkin, spices but absolutely not orange.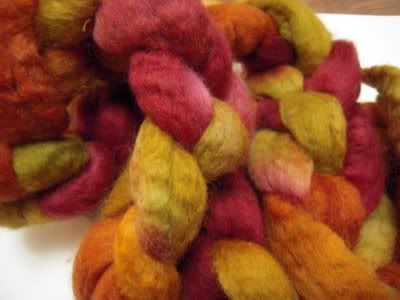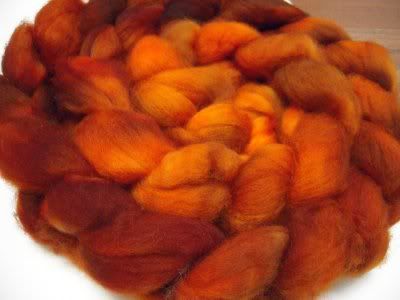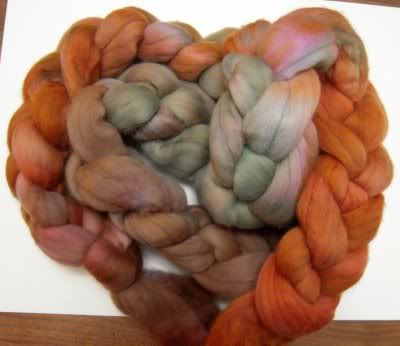 Here's a couple of the batts I created. I call them "My Little Pony Barf". Not that they look like what a My Little Pony would barf up, more like someone or something chewed up a bunch of My Little Pony toys and, well, there you go. Let's just say that after about 1:00am, I embraced the sparkle.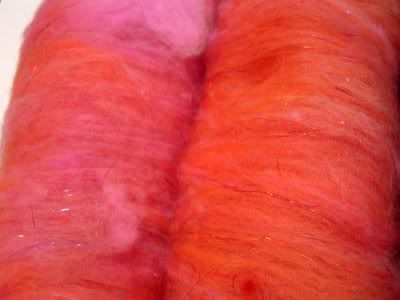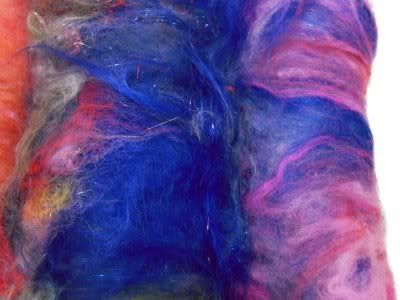 My view in the evenings: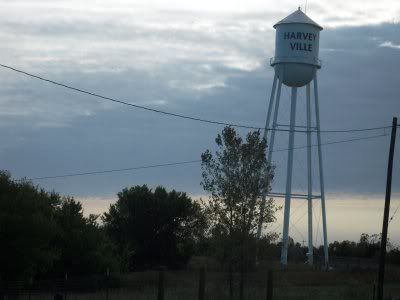 Gee Mom, I wanna go....but they won't lemme go.....Gee Mom, I wanna go back to Yarn School!
Dang real world called me back much too quickly!