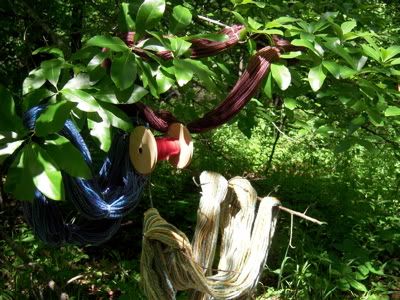 JwrayCo
100% wool fiber, double plied, GORGEOUS, finished plying last night.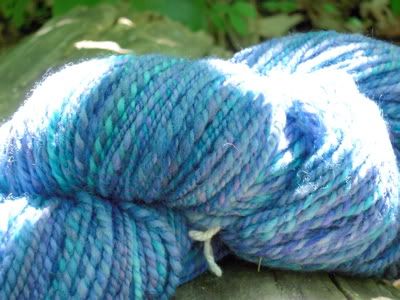 Artclub on Etsy
fiber, 100% wool, Beach colorway. 4 oz spun as fatter singles, 4 oz spun in thinner singles, all navaho plied (my first and 2nd attempts and I'm pretty darned proud of myself, thank you very much). Love, love love. The two smaller skeins in the background are chunky weight and the front is more of a heavy worsted. I'm thinking hat with matching fingerless gloves? For now I just carry it about, petting it.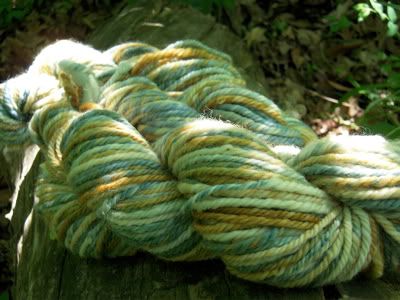 More
JwrayCo
fiber, spun up earlier, but it didn't want to get left out of the photoshoot today. Also 100% wool and SO unbelievably soft and the depth of colors? spectacular.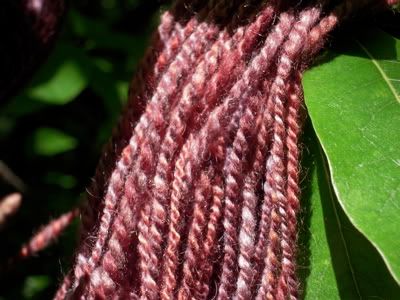 OH, and there's only a few spots left for an arts yarn workshop with
Insubordiknit
at the
The Studio
in KC, MO on June 27-28th. (Scroll down on the linked page to see the KC workshop info). I just got in and it looks to be a fun weekend!
Also along for the ride today, the three-times-frogged-didn't-want-to-be-socks Socks that Rock as a scarf for my cousin, Kelly. I think I've finally found the perfect match of yarn and pattern. Yes, I'm creating yet ANOTHER
Old Shale Scarf
from the lovely
Tiennie
. I do love her patterns and her blog.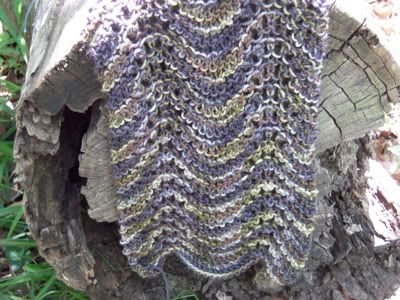 And the signs that summer's coming.....
How we like our children to appear.....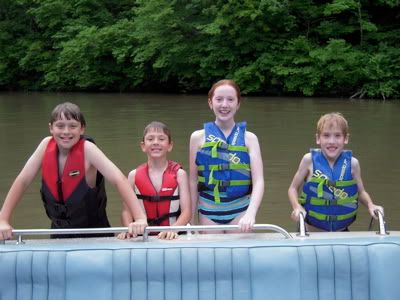 And how they REALLY are the other 99% of the time.....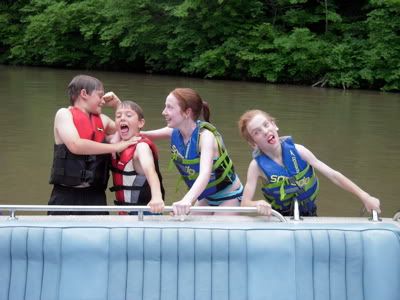 I'm off to a road trip to go
trying not to feed the ticks
camping with these monsters. Much fiber will come along. And much, much buspray. Have a great weekend, everyone!
OH, and I found the magic phrase to not looking like a loon while hiking about in the woods near my work's complex hanging yarn in trees!!! You just say "photoshoot" in a snotty tone while wearing big sunglasses. Then people go from looking at you like "wow, you're a freak of nature!" to "wow, you must be doing something really cool!" Or while wearing big sunglasses you just THINK that's how they look at you. Works for me.