Thin Mints Fluffy Batt...Kansas Corriedale wool, Kansas hand dyed alpaca and a hint of sparkle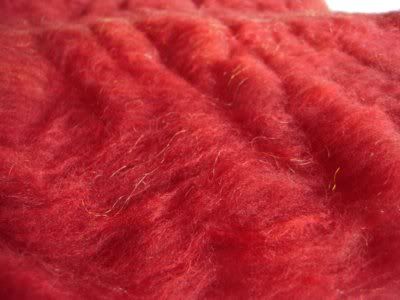 Firey Sparkle Red Fluffy Batt...hand dyed wool, silk and a hint of sparkle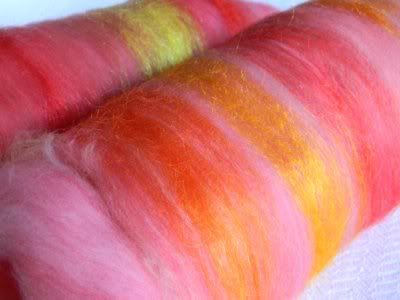 Va Va VOOM Fluffy Batt...hand dyed superwash merino wool with yellow, orange and HOT PINK sparkle!
More Fluffy Batts at the shop...
TreasureGoddess Etsy Shop
They're all SO FLUFFY!!! And SO SPARKLY!!! oooohhhh the sparkle....just wait till you see the dress I'll be wearing next week in Vegas!!! It's Vegalicious, the entire thing is gold sequined. I laugh to remember that unbelievably anal girl that picked out each and every piece of sparkle, every little strand that DARED to make its way into her fiber her first year at Yarn School.....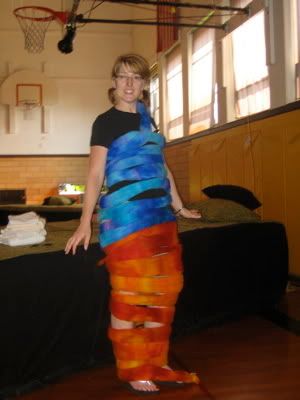 You've come a long way, baby.....EMBRACE the SPARKLE!!!!