In a nutshell, Yarn School Rocks. Unbelievably.

Bunnies, Goats and Alpacas, Oh My!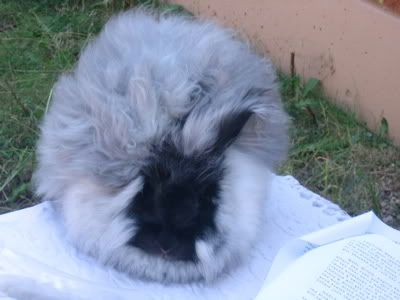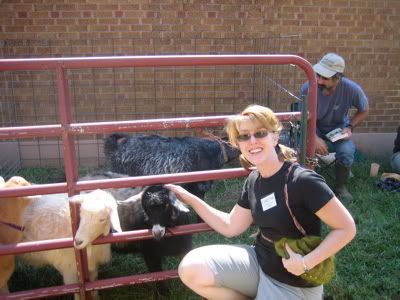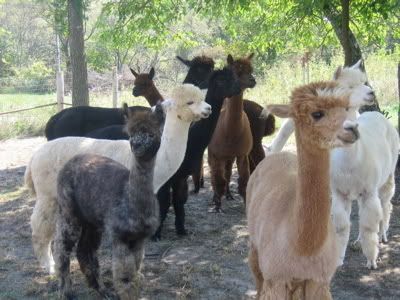 I've got fiber from some of the angora bunnies to spin later, a purse made from Chewbacca the goat's fibers and made my first yarn from two of the alpacas there. Yes, made my own freaking yarn. And it's heavenly. Absofuxxinglutley heavenly. (See Santa? no cursing! well, mostly) It will soon become a scarf that I may or may not ever take off.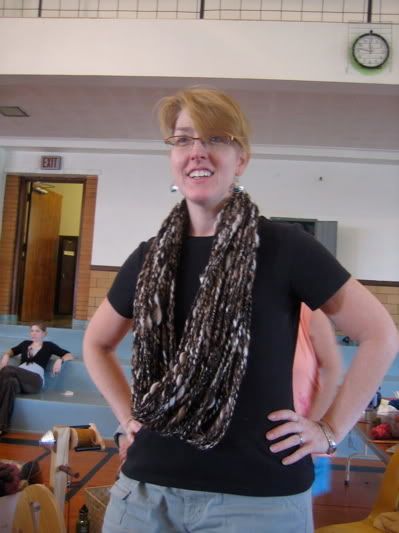 Before.......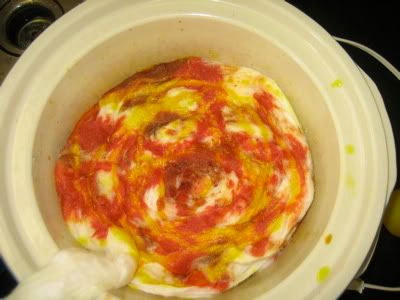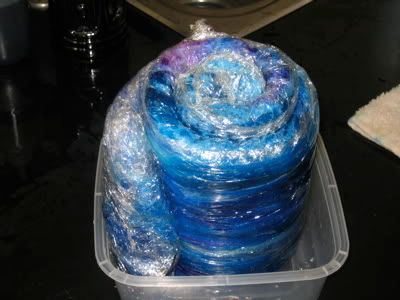 After......(the big fluffy orange fiber amazingness is MINE, it's the one that looked a lot like poo in the crock pot)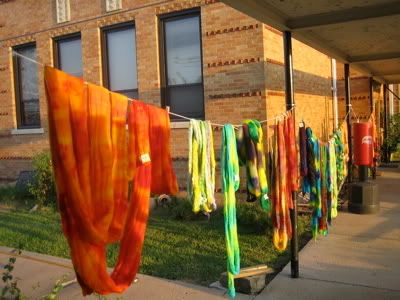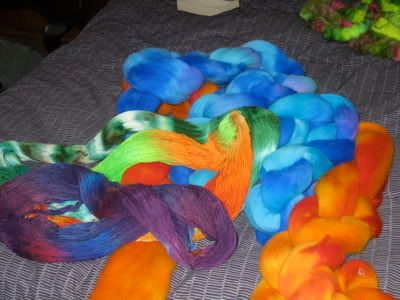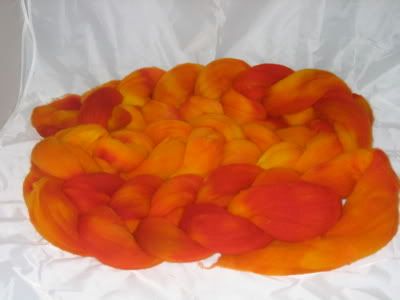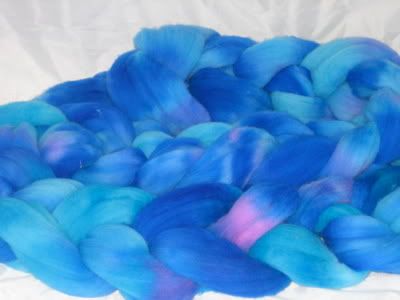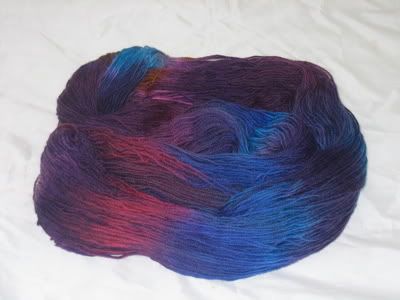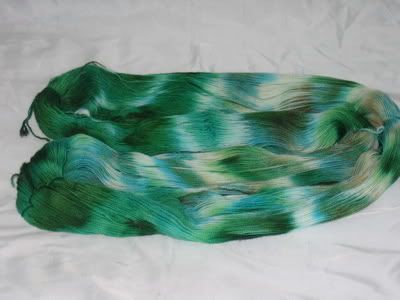 I've still got 8 plastic wrapped beauties on my back porch that need rinsing and hanging out. Another dear yarn schooler is bringing even MORE of my fiber/yarn home that was too hot to take after the extra dye session. The yarn hanging with the shoes is a buttload of wool I spun in fat/thin singles to dye up to make one of my funky spiraling purses. It'll be neat to see how they turn out, if what I pictured in my head will become the project I intend.
The food? Fabulous. Absolutely fresh, healthy, yummy, unbelievable. The company? Also fabulous I learned so much from EVERYONE. I was actually so in awe of the whole spinning phenomenon that I hardly talked. Yes, me. I was walking around the corner when all the dyed fiber was hanging on the line. I overheard the following....
"who dyed the orange one?"
"Christine"
"who's Christine again?"
"the quiet one. from KC"
"Oh, yeah! Christine!"
Yeah. Probably the only time in my life that description would work.
I really, really, really, REALLY need a spinning wheel now. Really.
Yarn School
. Just Do it.
Oh, and I totally have a fiber stash now. A pretty significant start on a fiber stash thanks to Yarn School! Another stash habit is born.