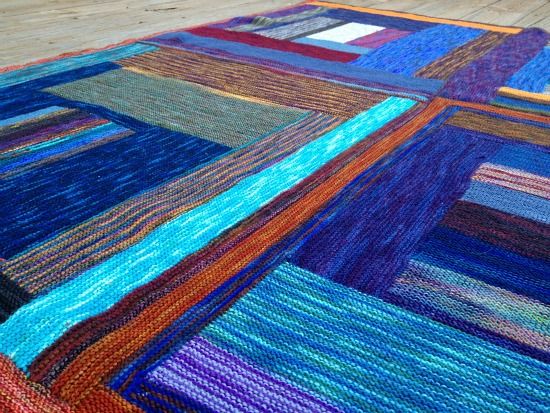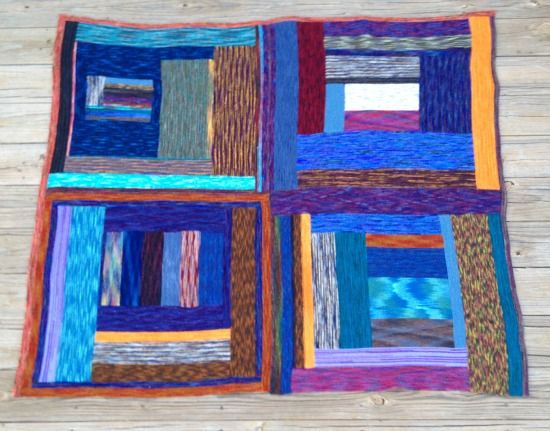 More knitting on my Sock Yarn Bits Blanket....LOVING it! I put 4 rectangles together by using 3 needle bind-off and I use it alllllll the time. Warm and snuggly without being too heavy! I'm reworking the free pattern, so should have it out soon. :)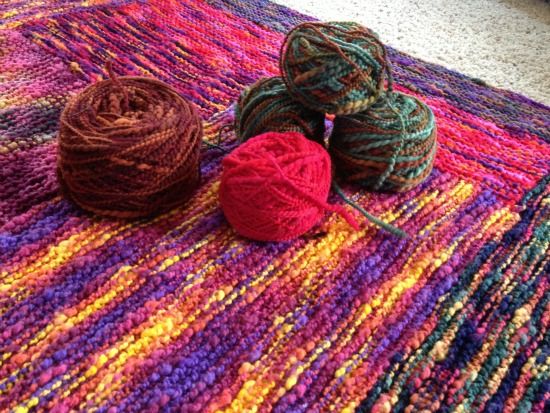 Also found a bit more of the Schafer Elaine yarn in the stash so the Ugliest Blanket Ever gets to grow a little longer. It's sure ugly, but it's also warm! Now that it will be long enough to cover you from chin to toes while napping, it should enter into more demand in the household. It still looks like a migraine, though. wow.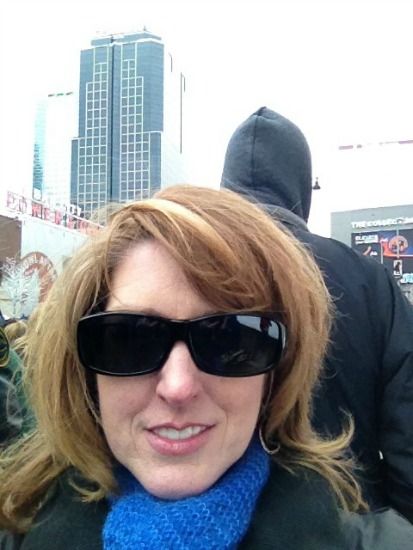 Hand Knits in ACTION! Wearing a lovely warm mohair scarf while waiting in line back at the NCAA tournament in KC. Got to see KU win (earlier in the tourney) and while it was FREEZING outside in line, I stayed toasty by using a tall guy in front of me for a windbreak and wrapping my neck in mmmmmmohair! YAY!