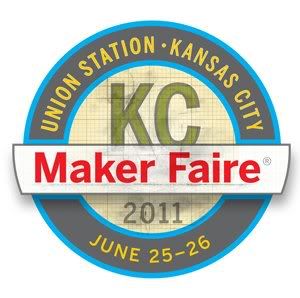 I can't WAIT! The countdown is on!! I'm a maker at the MakerFaireKC this weekend, June 25-26th at Union Station in KC, MO! YAY! There's inventors, bakers, candlemakers, science things, printers, crafters, basically anyone that MAKES and is creative will be representing at the fair. It's $12/person to get in the door, but there's discount tickets available online. click
HERE
for the discount link. There's bands playing and even a hydrogen powered fuel cell car! Come say howdy and if you tell me you read my blog, I'll give you a freebie.
I'll have my handspun yarn & hand dyed fiber & knitting patterns, but am branching out to reach a wider audience with this show. I've been crocheting my arse off and now have 117 felted flower pins/barettes and 22 felted flower headbands along with a ton of cool handmade gift tags for crafters to put on their handmade gifts. I've also got some fun yarn and fiber journals as well.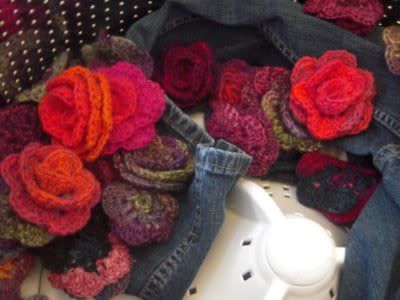 Here's a shot of the latest batch of flowers in the washing machine before they get felted. (I use my last two pairs of skinny jeans as felting tools now)
My fabulous display of felted flower headbands is below.