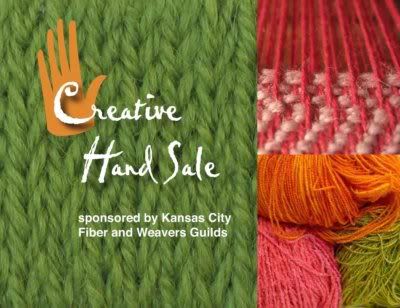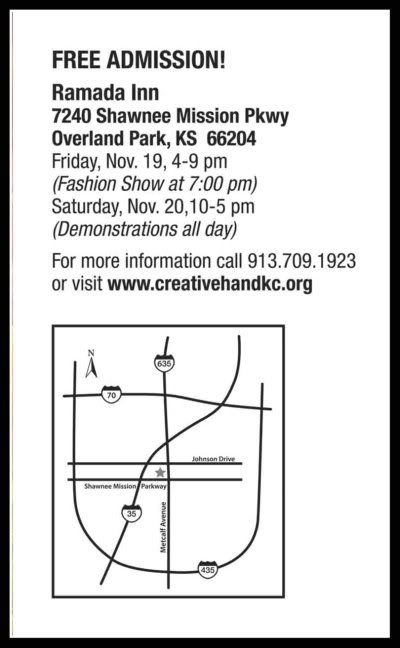 Friday, Nov 19th from 4-9 and Sat, Nov 20th 10-5
Click either the photo or the map to get to the Creative Hand website.
OH this is a fabulous sale! There are some seriously talented artists out in the KC area! Come for the fasion show Friday night at 7pm! Shawls, hats, mittens, dish towels, capes, felted soaps, note cards, patterns, HANDSPUN YARN!, fiber, HAND DYED YARN!, more patterns, toys, stockings, holiday gifts, silk hand dyed scarves, you name it, it's THERE! I'll have some patterns, handspun yarn, art yarn, hats and cowls for sale amidst the rest of the glorious stuff. I was blown away last year at the sale and instantly signed up for the fiber guild.
Cool article in a local paper about the upcoming sale!
Creative Hand Sale article with neat descriptions