'Twas the night before Maui, when all through the house
Not a creature was stirring, not even the dog Miles;

The suitcases were set by the front door with care,
In the hopes that the limo soon would be there;

The children were nestled all snug in their beds,
While visions of seashells danced in their heads;

And Jeff in his undies and I in my p.j.,
Had just gone to bed after a long packing day,
When down on the foyer there arose such a clatter,
I sprang from the bed to see what was the matter.

The bag full of knitting projects had blown,
Across the hallway the items had flown.
Oh Koigu, Oh Schaefer, Oh Cascade 220,
Oh addi-turbos, Oh Denise Interchangeables, there were so many!
After many decisions and much soul searching,
Lornas Laces sock yarn is only with what I'll be working.

As I stumble to bed and turn out the light,
I send a thought to my blog friends...

Happy Knitting to All and to All a Good Night!


Peace out ya'all, we're outta here. Be back in a week! WOOOOOOOO HOOOOOOOOOOOO!!!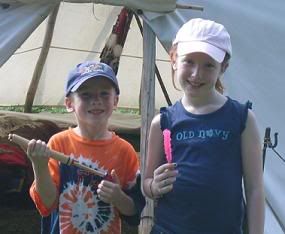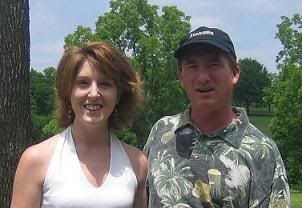 Thank you thank you to the Childrens Wish Foundation for sending our family! My son Joey has Cystic Fibrosis (CF) and is doing well. We're taking a TON of medicine (inhaled aerosol, liquid, gel, capsules, you name it, we got it) as well as a nebulizer and a big ol' air therapy vest on board, and have 2 metal detectors packed in the big checked bag. Can't you just imagine how much fun we'll have with the screeners? Good thing the kid is cute! We also have the challenge of taking a refrigerated antibiotic on board. I'm sure the gel ice-packs are a no-go, so dad suggested we just take it in an insulated bag and ask the flight attendants for ice on each plane.
We'll take an unbelievable amount of pictures, I've just cleared out my digital camera of 400 (FOUR HUNDRED can you believe it???) pictures sitting in there, so it's ready to go. Jeff's fixed his video camera and has it packed and the kids have disposable cameras, so we'll get to see their version of the holiday as well. I'm so flippin excited it's unreal. (oh, one correction on the Lorna's Laces pic I took yesterday. Apparently the blue/brown yarn was "too girly" and has been replaced by a horridly boring grey and black opal hand-painted yarn for Joey.)
Projects packed: Lorna's Laces sock yarn, 2 sets of sz 2 dpns and one ball of opal in the colorway "blah". That's it. I wonder if there's a yarn shop in old town Laihaina? hmmmmmm